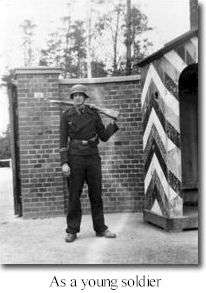 Biography
From the "International Who's Who of Intellectuals," published in 1992 by the International Biographical Centre; Cambridge, England.
Hilmar von Campe is particularly interested in development towards a global society and ethics. His book "Cowardice and Appeasement" is not an isolated endeavor at a late stage of life, but the integrated part of lifetime study and commitment in which even the twenty years of business activities are subordinated to the overriding purpose as he describes in his book.
Hilmar von Campe was in the fifties in the forefront of building the human relationships between people of different European countries who fought each other over generations out of which we see now the emergence of a new and free Europe. In the sixties he lived and traveled through most of the Latin American continent, lived in the homes of ordinary people and argued with Presidents, Generals, Priests and Students and learned to understand their different ways of thinking and acting. Finally in the seventies and eighties as a businessman he was at the heart of the issues that dominate the relations between the industrialized and developing nations. As a member of the American-Mexican Chamber of Commerce he was for many years Chairman of its subcommittee on foreign investments. He was helped in understanding the issues by his university degree in economics. His dominion of languages --- he is fluent in German, English, Spanish and understands some French --- have helped him to firsthand experience and in the in-depth research of social-economic situations in so many parts of the world. Hilmar von Campe is truly a professional who has followed over decades in different activities, the same purpose of investigating the underlying forces in our and other societies, to show how to change distortions and injustices and to help humanity to go into a global society of equals.
He was born on April 11, 1925 in Germany, is a World War II veteran, undertook an apprenticeship at the Professional School of Industry and Commerce and received his economics degree from the University of Hamburg. He worked for the international investment company ADELA in Latin America and the Caribbean, managed a consulting firm for foreign investors in Mexico City where he became an independent businessman, owning an automotive part factory and a travel agency. After selling these companies in 1991 he now is a full-time author dedicated to the freedom and dignity of man, devoting his time to writing lecturing and traveling.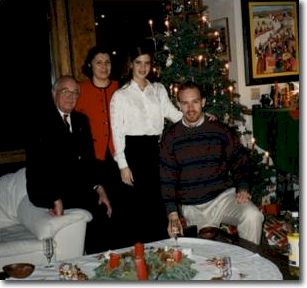 Hilmar von Campe is married to Dina Gamio from Peru and they have two children and a granddaughter: Sophie Isabella: Stefan born in Kingston, Jamaica; the 1989 Mexican National Junior Horse Show Champion, the 1992 Colorado Summer Circuit Grand Champion, the 1997 Big Sky Conference Decathlon Champion, Congressional Bronze Award Winner, 1998 graduate of Idaho State University in Business Management; Stefan is now in charge of the von Campe business. Sabrina captured the 1989 Mexican Figure Ice Skating championship of her age category and is a 1998 graduate in Interior Design at Colorado State University. She was recognized in 1997 by the American Society of Interior Designer C.S.U. Chapter for Best Junior Project. She is now a senior designer.

Home ¦ Nat'l Institute ¦ Keynote Addresses ¦ Monthly Articles ¦ Hilmar's Books
Holocaust Statement ¦ What's New ¦ Personal History ¦ Family Biography
Dignitaries ¦ Audio Interview ¦ Reviews
Testimonial Letters ¦ Links ¦ Contact Us ¦ Site Map