Hilmar von Campe has met with many dignitaries when traveling and lecturing including: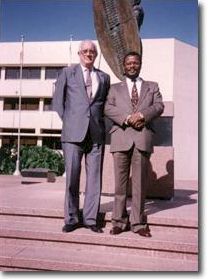 With Zulu leader Prince Dr. Mangosuthu Buthelezi, South African Home Minister, in his headquarters in Ulundi, Kwazulu-Natal.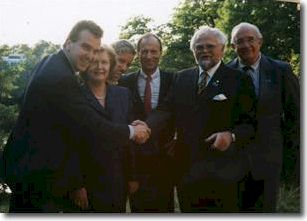 With the head of the Hohenzollern family, Prince Friedrich Wilhelm von Preussen, a grandson of the last German Kaiser, (center) June 1998 in Berlin.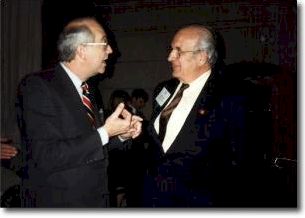 With United States Senator Phil Gramm.

Home ¦ Nat'l Institute ¦ Keynote Addresses ¦ Monthly Articles ¦ Hilmar's Books
Holocaust Statement ¦ What's New ¦ Personal History ¦ Family Biography
Dignitaries ¦ Audio Interview ¦ Reviews
Testimonial Letters ¦ Links ¦ Contact Us ¦ Site Map